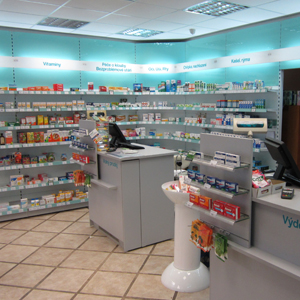 "Bear Pharma" is one of the most successful pharmaceutical companies developing business on an international scale.
"Bear Pharma" is recognized in the market as a successful company operating in the field of logistics and specializing in delivering goods from door to door.
Founded in 2012, the company has gained valuable experience in serving pharmaceutical companies and has a large-scale knowledge of this particular activity which is successfully applied in the field of logistics and pharmaceutics.
Our team consists of the best international pharmaceutical marketing professionals. In carrying out our activities we are extensively studying the environment in which non-prescription products are delivered to the market and registered. Our experts are constantly researching Lithuanian and Baltic markets aiming to satisfy the needs of demanding customers. Before delivering products into the Baltic markets our experts perform market research and business planning activities.
Our company has the necessary experience for operating in Lithuanian and Baltic markets and successfully performs the distribution of pharmaceuticals and medical equipment in the European Union, Baltics and CIS countries.
Professional consultations
Professional consultations
Pharmaceutical logistics
Pharmaceutical logistics in Europe and Asia
Door to door delivery
We deliver our goods to your doorsteps
All paperwork
Professional handled paperwork
Professional team
Professional team have experencie & knowledge to be best partner you ever have
Best price
Our team is working every day to deliver best price for you
Best quality
Professional team & trusted supliers deliver guaranted quality of our products & services
Control
Every step from manufacturing to delivery at your doorstep is monitored & controled to deliver best services for you